SunTino SolarFlood
Ground Stake
Elevate your Outdoor Space
ENERGY SAVING Lighting SOLUTIONS
◦ advanced technology ◦ customizable ◦ professional grade ◦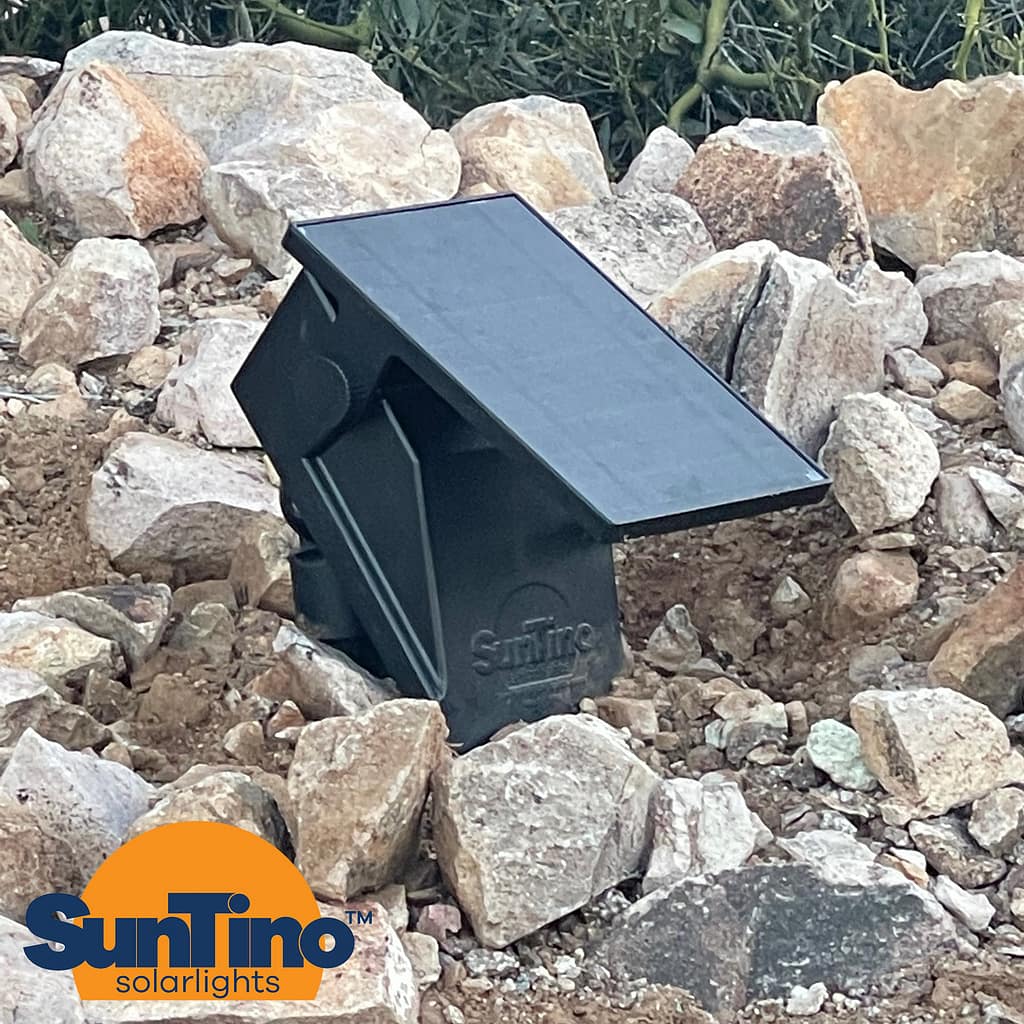 The SOLARFLOOD features a sleek cast aluminum housing in a black powder coat finish and a high performance glass solar panel with removable battery/timer module. This fixture is extremely durable and has the reliability and effectiveness that you need every night.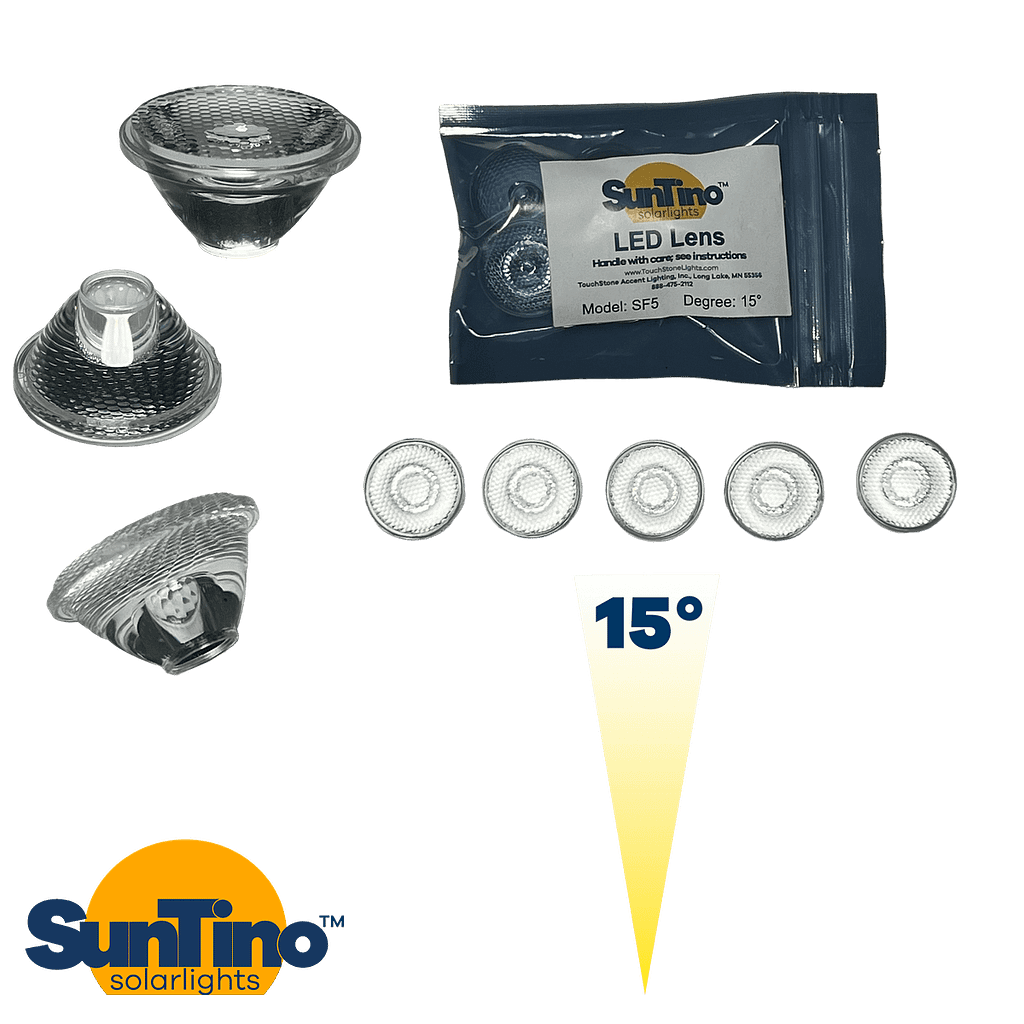 The SOLARFLOOD has drop in interchangeable lenses for either 15°, 30°, 60° or 120° beam angles. It comes pre loaded with the standard beam angle – 30°. The optional 15° is great for flag poles, the 60° for trees, or the 120° for wall washing.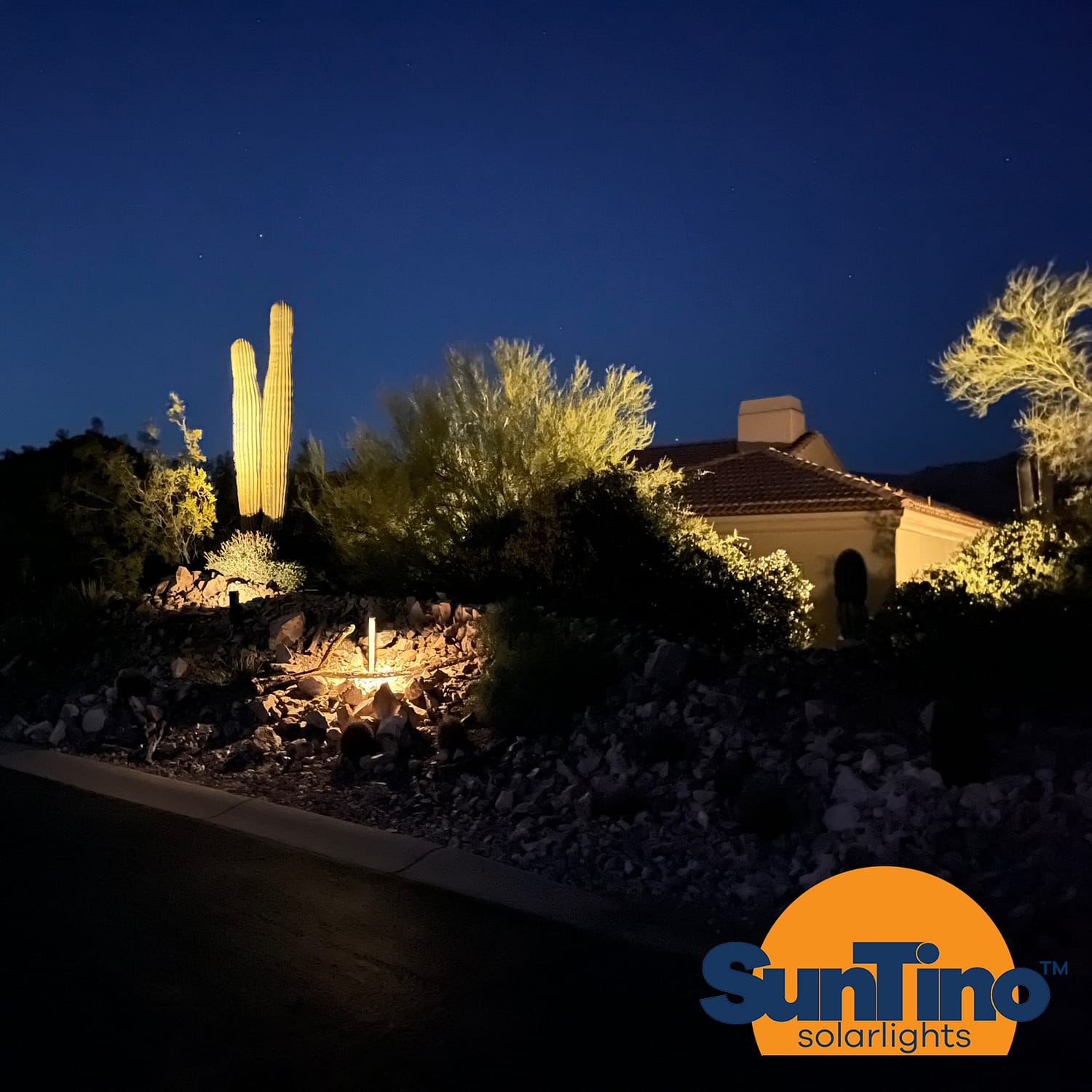 The SOLARFLOOD has built in timer options for operation times of 4, 6, or 8 hours, or dusk till dawn. With 4 intensity setting options ranging from 100-500lm. Perfect for wall washing, flag poles, architectural lighting and more. 
• 2700K warm LED 
• Casts up to a 30 ft. diameter of light
• Includes 3 -18650 3.7v batteries equal to 2000mAh
• 8″ Super Stake 
• Adjustable and removable glass solar panel 
• Designed and Assembled in the USA
• Warranty: Lifetime housing, 5 year Solar Module, 3 year Batteries
• Super Bright 100-500 lm
• Dimensions: 5″ wide x 8″ tall x 7 1/2″ long
• Patent Pending
Optional Mounting Hardware found HERE