SunTino offers many options for accessories to customize your solar lighting experience. Read below to find the options that are best for your SunTino Solar Light fixture.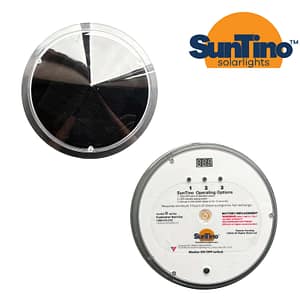 Maybe you've cracked your solar panel or your batteries have gone out. We have replacement parts instead of needing to replace your whole fixture. Remember, your fixture comes with a warranty – see our warranty details HERE before purchasing replacement parts.
Not seeing what you need? Want our expert advice? Just reach out, we are happy to help you find what's best for your lighting needs.